Members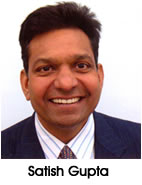 Satish Gupta
– President
is the founder and President of SB International, Inc., a privately-held steel company headquartered in Dallas, Texas. Mr. Gupta started SB International in March of 1981 while he was pursuing his MBA degree at the University of Dallas. The company began as a steel exporter but later due to global demand it diversified into the area of stainless steel marketing and became a global trader of prime steel and metal products in the domestic and international markets. Today, SB International is a leading distributor of steel pipe and tubing products to the oil and gas industry in the United States and Canada. The company was listed in the Dallas Business Journal as one of the 100 fastest growing private companies in the Dallas Metroplex area for five consecutive years (2004 to 2008). Mr. Gupta was born in India in 1959 and received a degree in Economics from Loyola College in Chennai, India. He graduated from the University of Dallas with an MBA in International Trade and Management in 1981. Mr. Gupta has received many business and entrepreneurship awards in the Dallas community, including the International Business Achievement Award from the Greater Dallas Chamber and the Outstanding Community Service Award from the Greater Dallas Indo-American Chamber of Commerce.
In his spare time, Mr. Gupta enjoys yoga, meditation, and tennis. He is also active in the local community and supports a number of community organizations, including United Way, the Chinmaya Mission, the DFW India Cultural Society, Primary Care Clinic, and the Arya Samaj Cancer Clinic. He and his wife Yasmin have been married for over 25 years and have three children.
---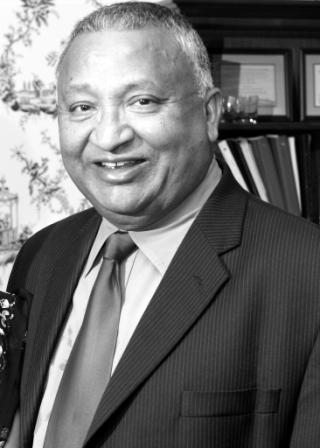 U K Gupta
– Director
Mr. Gupta reinvented himself as an entrepreneur some 25 years ago after working in the Mining Industry for his entire professional career. He built Image Industries into a regional leader in industrial finishes and later founded Texas ProFab Corporation, which has now become an emerging force in the Precision Sheet Metal Fabrication industry in Texas.
In his spare time Mr. Gupta enjoys donating his time to causes he firmly believes in ranging from socio-cultural organizations to charities that provide medical care and more.
---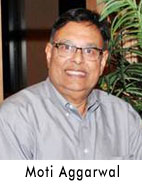 Moti Aggarwal
– Director
Mr. Moti Aggarwal is a practicing electrical engineer and has been a member of the Dallas community for over 35 years. He works in commercial electrical design and has served as a partner in a prominent Dallas firm. He fondly helps organize, and participate in, many cultural and social gatherings and events in the community.
---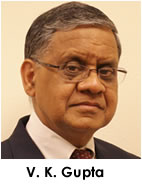 V. K. Gupta
– Director
Gupta & Associates, Inc. (GAI) was established in Dallas, Texas in January 2000 to provide electrical and instrumentation control services for water treatment and wastewater treatment plants. GAI is a client oriented consulting firm committed to providing sound and proven electrical/instrumentation systems design for water and wastewater treatment plants. Our engineers and designers have extensive experience in all types of electrical and instrumentation systems design. We provide complete and accurate construction documents and also offer experienced staff for review of documents during construction administration, startup, trouble shooting and control programming.
In his spare time, Mr. Gupta enjoys reading and spending time with family & friends.
---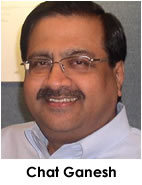 Chat Ganesh
– Director
Mr Ganesh has worked for corporations in the field of International Operations/Finance & Accounting/Management where he has been acknowledged by both peers and superiors for developing and implementing innovative business programs and solutions, resulting in substantial growth and increased profitability. Consistently recognized for total dedication and commitment to bottom line results. Strong analytical and problem solving skills. Mr. Ganesh has outstanding communication skills and belief in individual and team accountability.
Mr Ganesh is born in India and received his Bachelor of Business Administration from Banaras Hindu University, India. He started his working career in 1981 when he joined Madhusudan Industries Ltd., in Ahmedabad, India. In 1988 he moved to Nigeria and joined AVOP Plc.In 1997 he moved to Plano where he worked for several companies, his most recent position was at Hewlett Packard.
In his spare time Mr Ganesh likes taking part in community activities and is interested in antiques & collection of stamps.